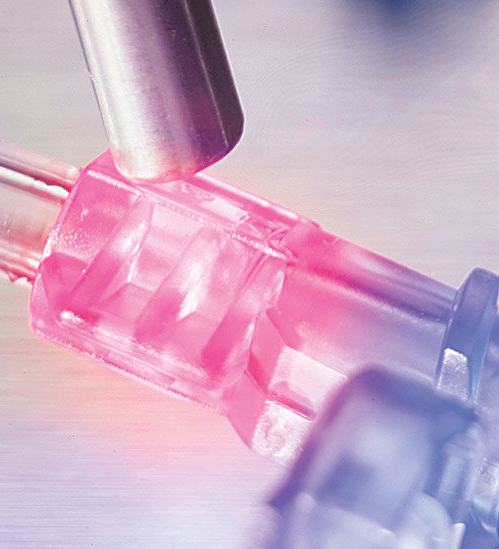 Expert Assembly Solutions
Delivering UV and IR Bonding and Curing Solutions
Full Spectrum Technologies offers expert assembly solutions for UV and Infrared curing and bonding applications with process optimization. We build partnerships with our clients engineering teams, both large and small, to assist with delivering innovative assembly processes for improved cycle times, higher yields, lower cost and maintenance efficiencies.
Our multi-disciplinary approach blends innovative equipment solutions with technical expertise to improve your application process. We focus on integrating advanced process design techniques and solutions into every project to ensure your application becomes a production benchmark.
Medical Device
We assist medical device manufacturers with process development and assembly of catheter assemblies, coils, delivery devices, needle and syringe bonding, implants, airway management devices, wearables and electronics.
Optoelectronics
We support optoelectronics equipment and component manufacturing and assembly of optical sensors, digital cameras, flat screen monitors and more.
Electronic Assembly
We specialize in encapsulants, wire tacking, potting applications, monitor production, circuit boards, electronic component assembly.
Optics
We also specialize in electro-optic and infrared cameras, day cameras, and thermal camera production. Omnicure linear UV curing systems are also used in cutting edge fiberoptic production, cable marking, and more.
Printing & Coating
UV and infrared curing with surface modification is widely used for printing and coating, and common applications include wire and cable marking, door and panel fabrication, thin film coating, and much more.
Automotive
UV and infrared curing with surface modification is widely used automotive assembly including monitors, camera modules, wire harnesses marking, driver assistance systems, and infotainment systems.
General Assembly
Effective light weight and rapid bonding and surface modification are hallmarks of general manufacturing globally. We assist our clients with bonding glass, plastic and metals for most any application.